1ST RUNNER-UP
DESERT WOLF CONSULTING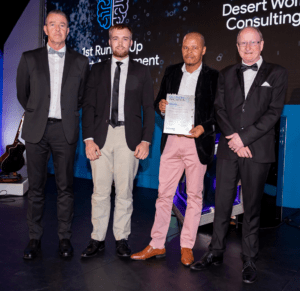 Judges Comments:
For increasing exports from a zero base 10 years ago, to 60% of their production today and producing world-class mobile solutions.
GROWTH IN AFRICA HERALDS EXCITING NEW PATH FOR LOCALLY MADE SECURITY SOLUTIONS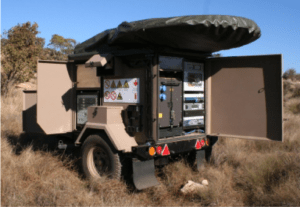 Forging a path across the African continent on to the global market, Desert Wolf Consulting has grown its export market from nearly nothing, ten years ago, to 60% of their production. This has been achieved through their unwavering focus on the delivery of world-class solutions – primarily mobile security surveillance – on the African continent.
The company now has facilities in Zambia, it is also opening a branch in Botswana and has an excellent agent in Namibia as well as recently establishing ties in Sudan.
Source: https://sassda.co.za/export-achievement-awards-2018/